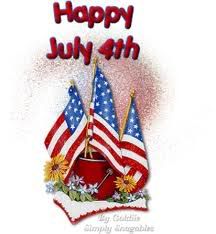 Since today is the 4th of July and I'm doing my level best to spend it with my family I didn't try out any new recipes. Instead I'm listing some of my favorite websites where I find other recipes to try out and some herbal sites that I absolutely LOVE!!! I hope everyone enjoys them and I also hope everyone has a safe and happy July 4th.


Money Saver & DIY Websites:
The Peaceful Housewife
Money Saving Queen
Money Saving Mom
Live Renewed

Herbal Websites:
Gardens Ablaze
HerbNet
Annie's Remedy


Happy DIYing Everyone!!!